Carolina Blogging Conference
This post may contain affiliate links, which means I'll receive a commission if you purchase through my link, at no extra cost to you. Please read full disclosure here.
This past weekend my friend Kristin and I attended the very first Carolina Blogging conference!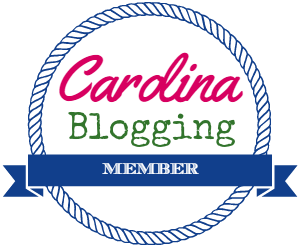 It was so much fun to meet other bloggers – people who enjoy doing what I do!! It's funny that in all of my years blogging I haven't ever really connected with many other bloggers, who knows why! My family and friends in "real life" have no clue what it is that I do, nor why I do it so I should have been getting connected a long time ago! 🙂
I had so much fun mingling and learning…so much that I've been asked to join the Carolina Blogging team!! Ahhh! I'm so excited!