DIY Wooden Fall Front Porch Sign
This post may contain affiliate links, which means I'll receive a commission if you purchase through my link, at no extra cost to you. Please read full disclosure here.
Create a beautiful and custom wooden sign for your front porch in less than 1 hour and $20 with a few pieces of wood, a stencil and paint!
Fall is my most favorite time of year! From baking fall inspired recipes to decorating every inch of my home to dressing up for Halloween! Taking a few moments and making the front of my home more inviting has always been important to me, especially my front porch. This DIY Wooden Fall Front Porch Sign will take you under 1 hour to complete and only costs a few dollars…it's the best way to spruce up your front porch! *FREE design download at the end of post!
Lets build it together!
2 – 1 x 6 x 4′ long boards
1 x 2 2′ long boards
Stencil of choice, I made mine using my Silhouette Cameo (**more Silhouette projects HERE!)
Stain, your choice of color
This post contains affiliate links, see my disclosure here.
Lets Begin building your DIY Wooden Fall Front Porch Sign
Lay out your supplies.
Place two 1 x 6 boards cut at 4′ long next to each other and lay your 1 x 2 on top of your boards
Measure and mark so the 1 x 2 is the full length of the 1 x 6 boards
Using a miter saw, cut the 1 x 2 to length
Using your drill and wood screws screw your 1 x 2 to your 1 x 6 boards
Repeat on the other end – I placed my 1 x 2 boards 6″ from each bottom
Lets make it pretty!
Create a design using your Silhouette Cameo and weed it. You can grab my design here.
Align your stencil on your boards
Paint using acrylic paint
TA DA!!! Isn't it beautiful?!?! I just love it on my front porch! It adds a nice welcoming touch to visitors!
Love The Design?
I've made a FREE design download for you!
I teamed up with a group of my favorite bloggers to share several more fun fall projects! Be sure to check them out!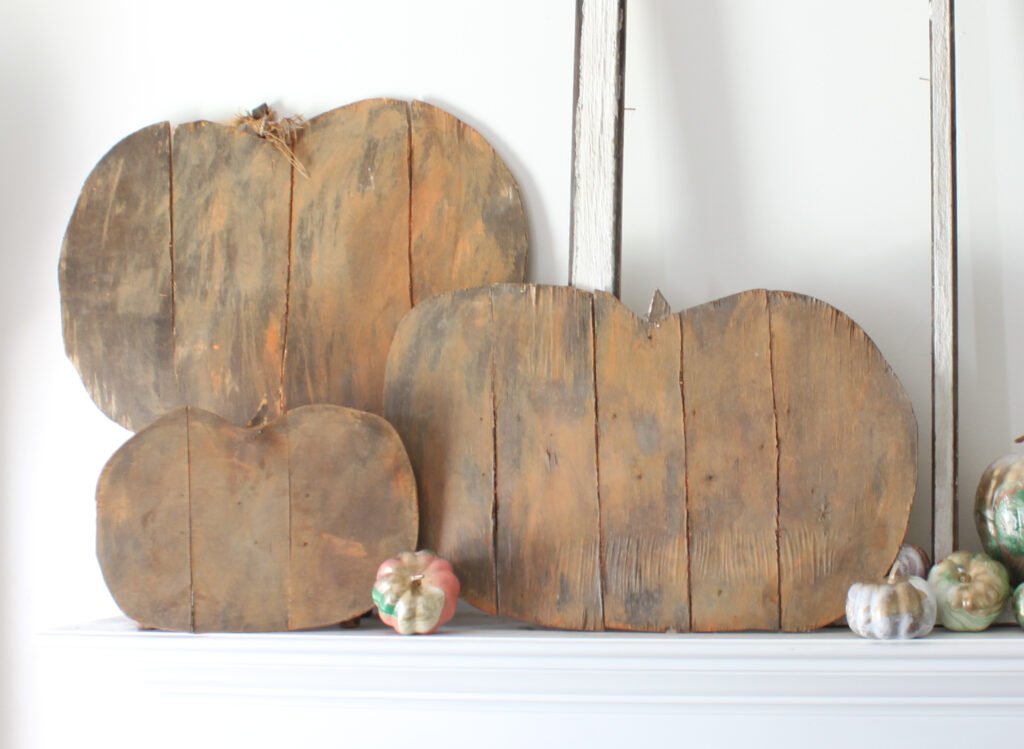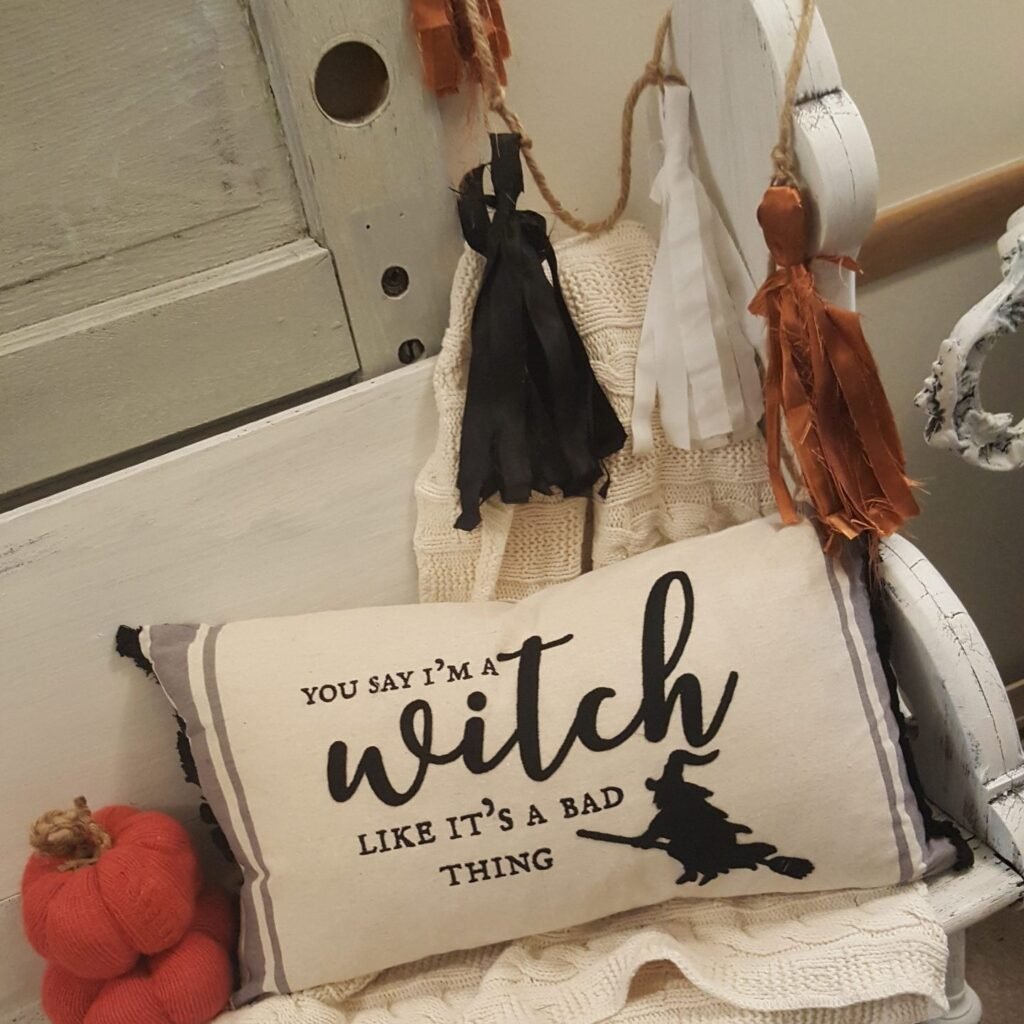 Fall Fabric Tassel Garland
by Juliet at A Loverly Life