DIY Fabric Pumpkins | Farmhouse Style
This post may contain affiliate links, which means I'll receive a commission if you purchase through my link, at no extra cost to you. Please read full disclosure here.
These DIY fabric pumpkins are made from toilet paper rolls, scrap fabric and a stick from the yard! They couldn't be any easier or cheaper to make!
I absolutely love fall and decorating every square inch of my house is usually a necessity! However, because our 1886 Victorian was recently struck by lighting and caught fire, our house is being demoed at the moment and I lost most of my holiday decor. So I'm working on filling up my stash again!
I love all things farmhouse styled, organically looking, and neutral, so when I was digging through my stash of fabric and came across a some beautiful pieces from my Etsy shop many moon ago, I knew I needed to make fabric pumpkins!!
Supplies Needed:
-3 rolls of toilet paper, I buy in bulk this toilet paper
-3 different patterns of fabric, cut in squares at 18″ x 18″ (I used Muslin, Pin Stripe and a Floral)
-3 sticks or twigs from the yard
Video Tutorial:
This project was so easy and makes my house feel so up to date and modern with a twist on the traditional fall colors! I'm absolutely loving these pumpkins and hope you do too! Please be sure to share and PIN!
If You Loved These Pumpkins Then You Will Also Love:
DIY Farmhouse Wooden Quit Ladder $4 and 30 Minutes!
DIY Farmhouse Three Tier Stand from Christmas Tins
P.S. I teamed up with some of my friends to share more pumpkin decor ideas!
Anne at Ikorn Crafts is sharing her DIY for this fun mesh fall wreath.
Carol from Blue Sky at Home is sharing her DIY for this festive pumpkin wreath
Sue from Shop at Blue is sharing a festive Dollar Store Pumpkin Wreath
Nicole from Adorn the Table is sharing her adorable pumpkin place card holders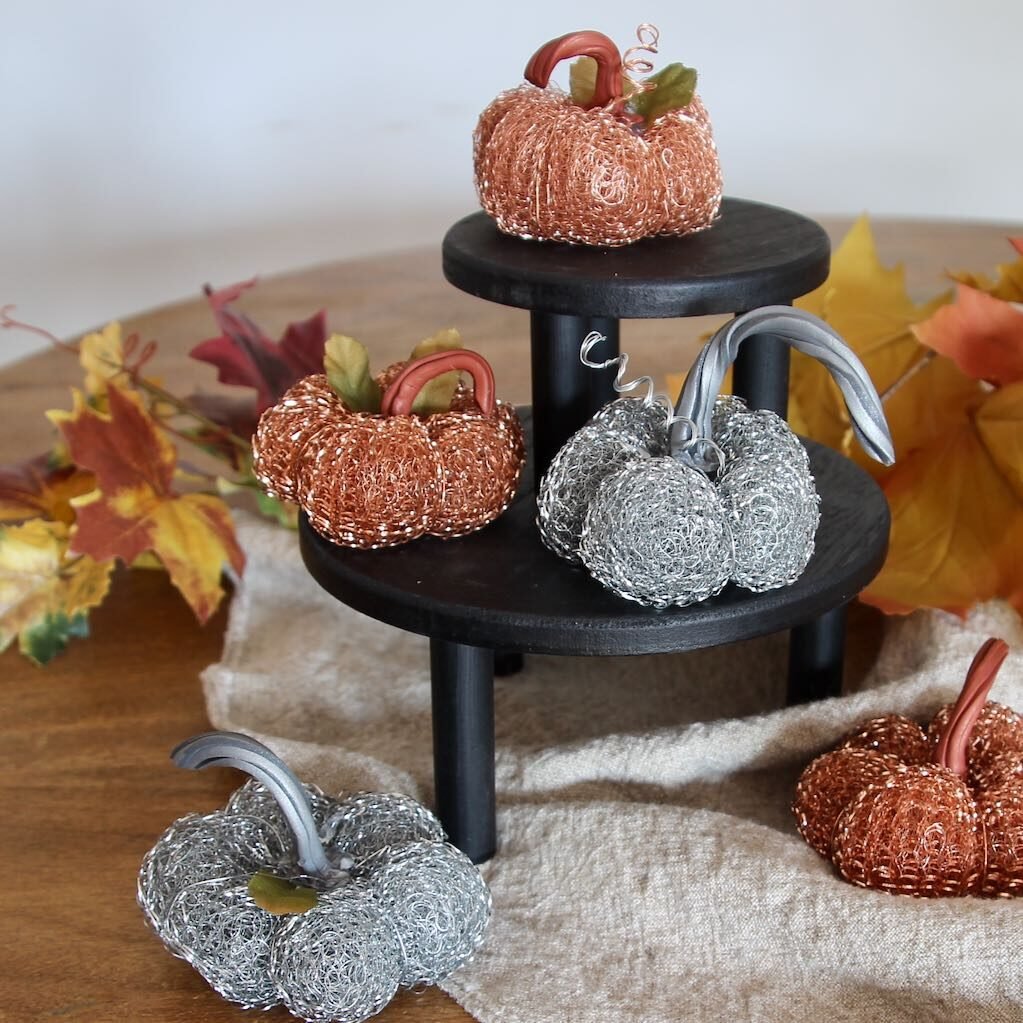 You'll never guess how Diane from South House Designs made these metallic pumpkins
Stephanie from Gathered in the Kitchen is sharing the DIY for these adorable farmhouse fabric pumpkins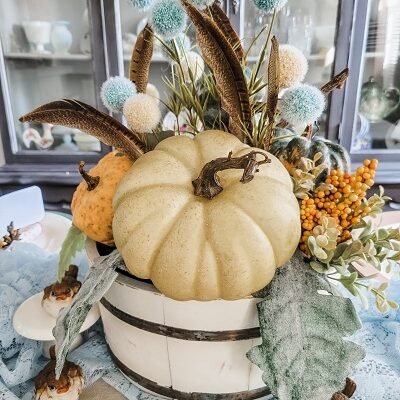 Kristin from Fifth Sparrow No More created this beautiful fall center piece in a FIRKIN (what's a FIRKIN?)
Nicolle from Our Tiny Nest shows you how to make these cute pumpkins with a secret tip – click on the photo to find out how easy tip.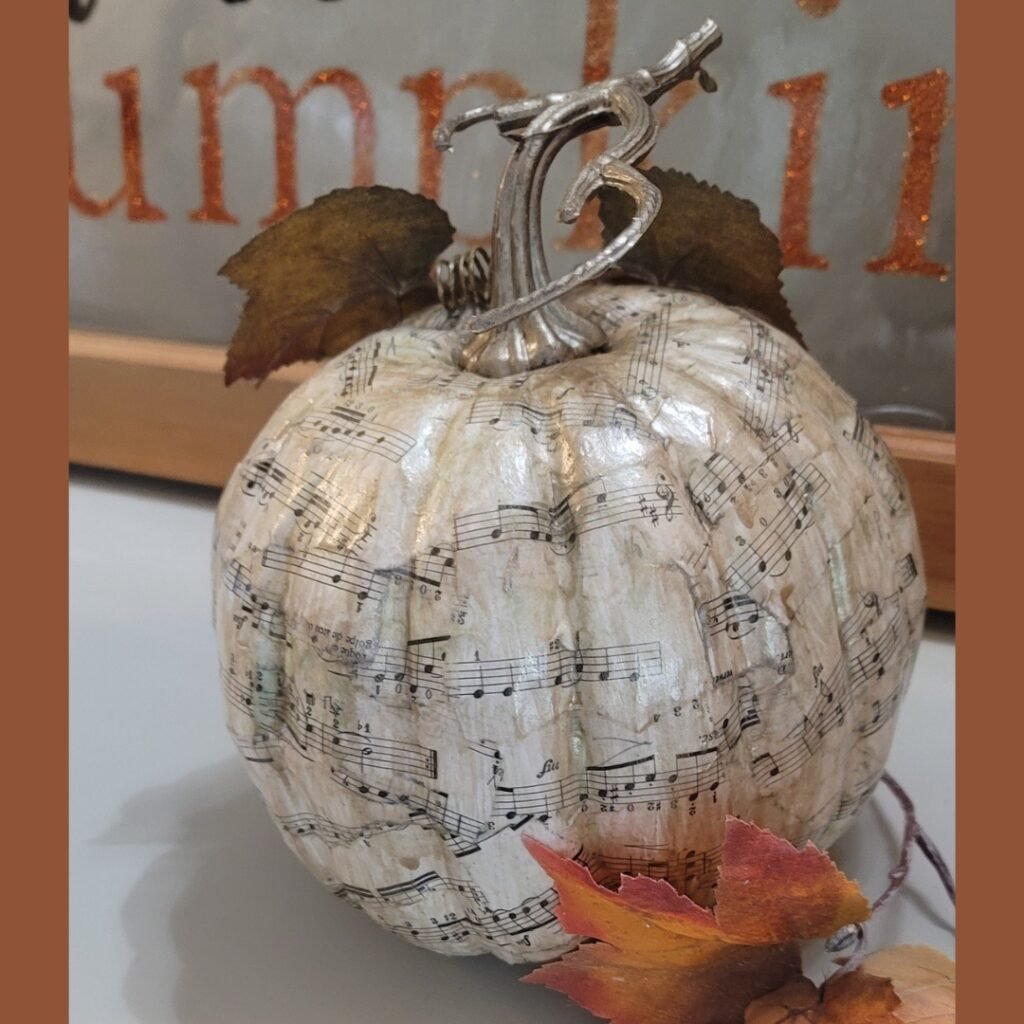 Juliet from A Loverly Life is sharing her Moondance inspired Decoupage Pumpkin.
Thank you so much for visiting – I look forward to seeing you next week for Another Loverly Blog Hop