I recently shared a recipe called Corkscrews Con Broccoli. I was inspired by the recipe on the back of a Mueller's Noodles box. Because I never have the ingredients I need for recipes (planned or spur of the moment) I had to adapt it to what I already had in the kitchen (even the noodles! The recipe was on the back of Sea Shell noodles but I didn't have enough of them!)
Anyway, when I served the kids the most unusual thing ever (in the history of the world, universe, of all kidkind) they picked out the broccoli and ATE IT! Yes, tI really just said that, they ate the vegetables!! They actually wanted the broccoli instead of the noodles! I about fell off of my chair with excitement. In fact, I grabbed my cell phone and took videos and pictures of them performing this foreign act and sent them to Lover Boy since he was out of town for work.
Here is one of them…Laughing Coyote dumped his plate onto his tray so it was easier to pick out the broccoli from the noodles!
Little Finch asked for more after she and her brother ate 4 cups worth…so back into the kitchen I went, happily making this miracle broccoli. In three days my 1 year old, my 2 year old and I ate 3 pounds of broccoli – and I'm not even joking! Little Finch asked for it for breakfast the following morning…you do the math
Since they were not even interested in their noodles I adapted the recipe even more to just make broccoli. This is how I made it:
Drizzle roughly 1tbs of EVOO in a medium hot skillet
Grate in 1 large garlic clove
Add in your favorite white wine (this is Relax Riesling). Not a lot…you be the judge
Let half of the liquid cook down and then add chicken broth, doubled to the amount of wine you added
Bring the liquid to a boil — (Hi Harley & Bella!)
Once the liquid has boiled for 3-5 minutes add the broccoli and a small handful of chopped sun dried tomatoes and cook. Stirring occassionally. The amount of broccoli will depend on how much liquid you add.
Once the broccoli has cooked for a few minutes and begin to start soaking up the liquids add in roughly 1/2c grated parmesan cheese and season with salt and pepper.
Stir together and serve. I apologize that I do not have a finished product picture but I could hardly keep up with the kids broccoli demands and take pictures!
I'm just simply positive that your tastebuds are now screaming and drooling for this broccoli. Right? If you have a picky eater at home, giving this recipe a try is a must!
Go on! Go try it out…and then come back here and tell me what you thought!
Reminder! If you haven't already registered for my giveaway do so now!
Love,
*Little Sparrow
Linking To: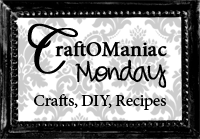 Tagged: Broccoli and wine, Broccoli made with wine, Kid Approved Broccoli, Kid Requested Broccoli, Kids Eating broccoli, Kids Eating Veggies, Miracle Broccoli